This page is set up to support with home learning. There is no obligation to complete all of the tasks given and we will leave it up to parents discretion how much they want to access. Families may choose to do their own things, and that is fine. All of these resources and ideas are given to support any learning you may wish to do at home.
Staff have put together a letter with ideas and resources suitably tailored for each class, which you can download below.
Some of the things you may want to do with your children...
See your teachers class letter for ideas and links.

Access Purple Mash and TT Rockstar's and complete 2do tasks set by staff. If you need passwords/ help then contact your class teacher.

Write letters/ postcards to friends or the elderly.

Read everyday if possible.

Have a go at questions in your Rising Star booklets (Not Reception)

Have a look at some of the activities below when you are feeling bored.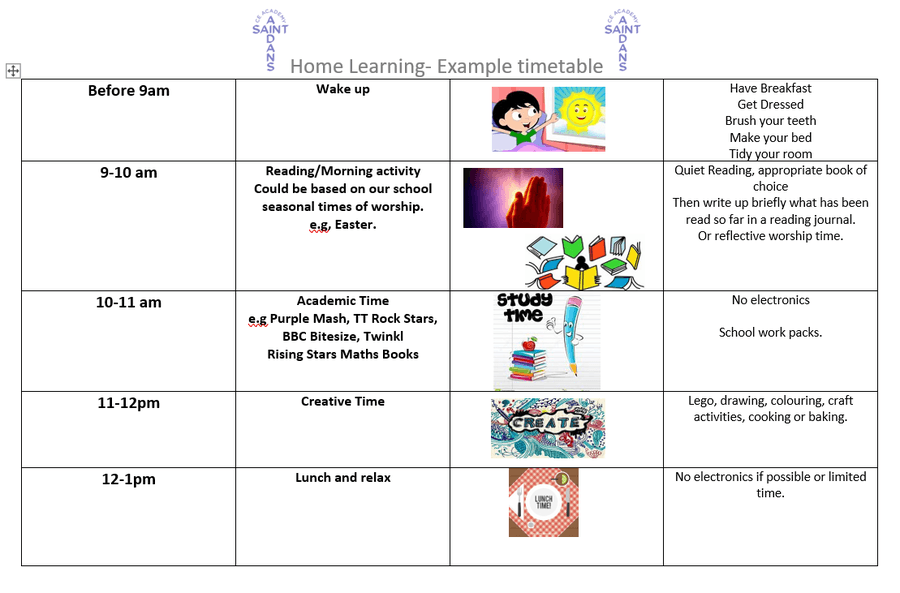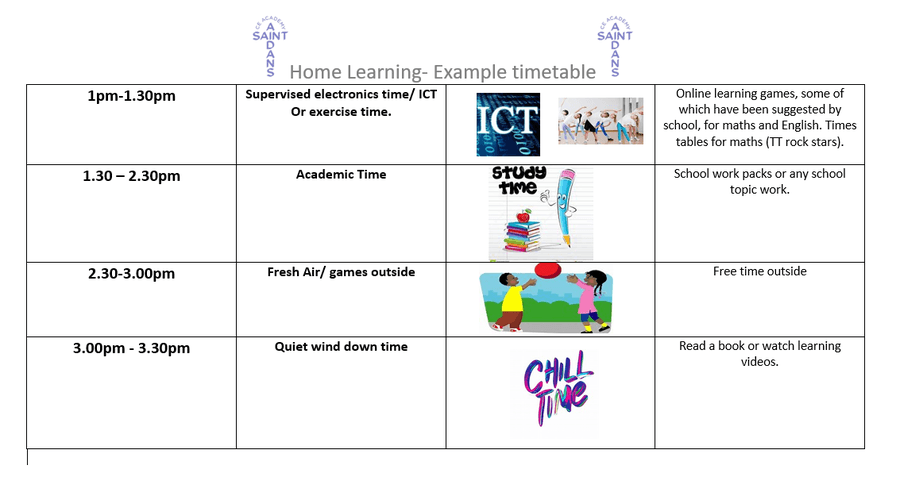 Golden Book 1- Green Eggs and Ham
Golden Book 2- Little Penguin Lost
Golden Book 3- Supermarket Zoo
Golden Book 4- If you give a pig a pancake
We understand that this is a rather strange time and it will have big implications for every family. We want to support you the best we can, so if you have any queries to do with your child's work when we are closed, then please contact your child's class teacher. We have provided their school email addresses on their class letter.
( Please only send these in school term time and during school hours)
If you have any urgent enquiries that are not about your child's learning, then please contact me at...
laura.willimott@saintaidans.org.uk
* Please bear in mind that staff may not be able to reply straight away. There may also be occasions when staff may be poorly and are unable to answer. We will try our best!
Pictures that made us smile- 1
Pictures that made us smile- 2
Pictures that made us smile- 3
Pictures that made us smile- 4
USEFUL LINKS- We will try and update as much as we can!